Founded in 2021 during unprecedented times, YALLÄ is a second-hand clothing and accessories consignment store, based on a circular approach to fashion and the desire to bring life back to the neighborhood and its local economy.
People come here to resell their clothes, shop second-hand and be a part of something bigger. YALLÄ is an inclusive consignment store, whose economic model is based on a sustainable and environmentally conscious way of buying. YALLÄ allows you to resell or buy unique pieces, while also shining a light on fashion designers of upcycled or recycled clothing. Pieces aren't sorted by size or by gender, only by color, for a more intuitive shopping experience. Just wander around the shop and let the energy of Paris inspire you. Our pieces are hand selected according to our aesthetic criteria and not according to their label, allowing for a wide range of prices and designs.
At YALLÄ, you will find a unisex, timeless and current selection of luxury and iconic designers, as well as affordable pieces. At YALLÄ, style is not a matter of price, but a matter of love for the garment and what it brings to the wearer.
It is a diverse selection representative of an era, ours, marked by a rich journey, a non-categorizing eclecticism, for everyone. A picture of inclusion reflecting the way we live.
With the consignment store model, the possibility of reducing pollution generated by the textile industry emerges, consciously moving away from the old thrift store model. Unsold items that are not recovered are donated to local organizations who specialize in giving clothes to the homeless, refugees, or people in need. Given the delicate economic context, we insist on fair pricing, while curating a meticulous selection.
Coming to YALLÄ stands for a return to the short circuit model, as well as supporting local businesses.
Less waste, more style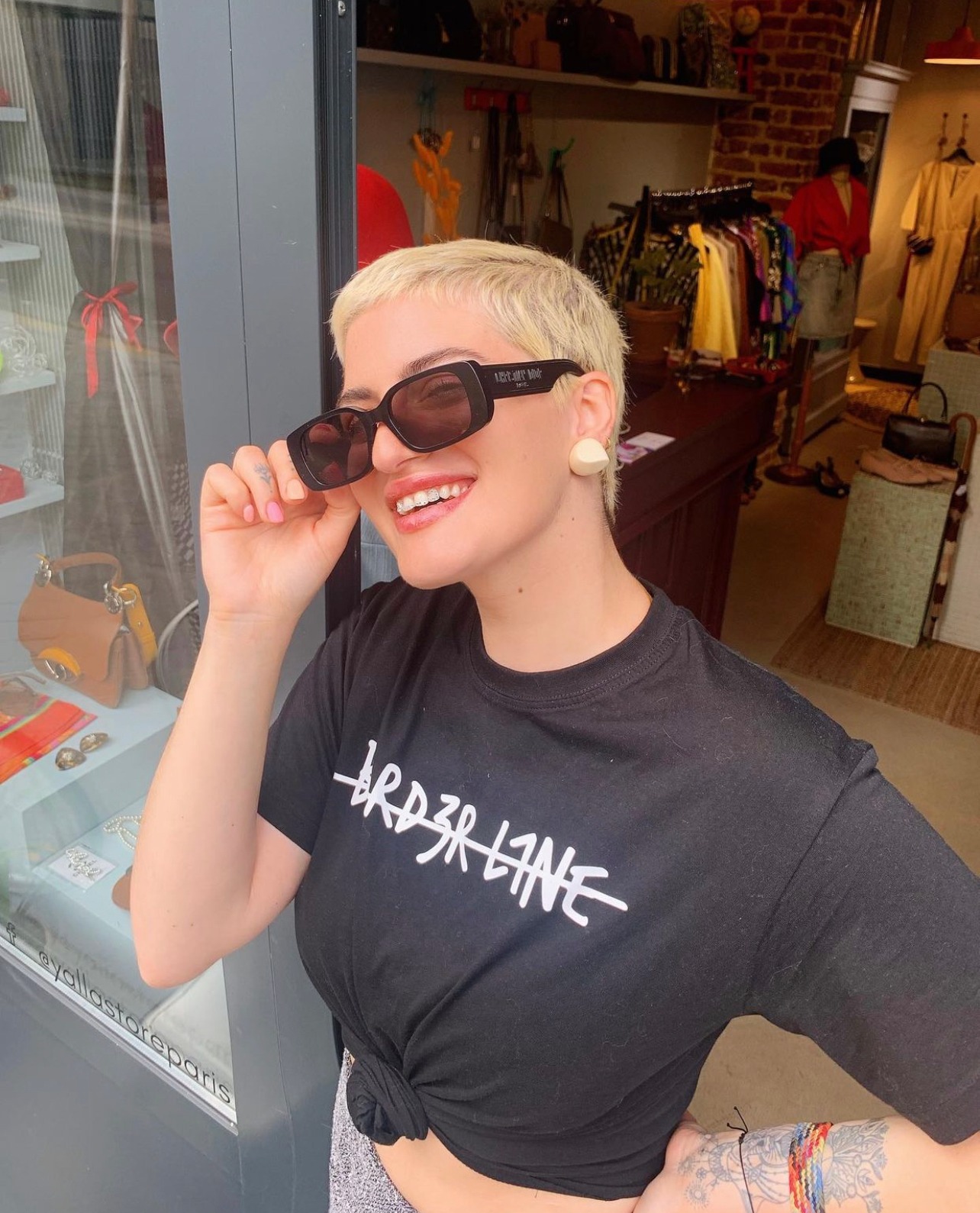 Yallä was created in 2021 by Regina Daghman, a Parisian who honed her skills through multiple professional experiences (business management, commerce, events & communication) and above all in an ecological context raising the question of the relationship to consumption.
Sensitive to these questions, fashionable and a fan of second-hand goods for decades, she decided to found her consignment store, in order to offer services combining a unique shopping experience with a cutting-edge but still affordable selection.